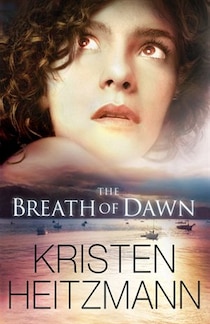 "Corporate turnaround specialist Morgan Spencer, dubbed the "success guru," has a Midas touch in business. But losing his wife sent him to the brink, and his two-year-old daughter, Livie, is all he's living for--until they encounter a woman whose trouble just might draw him out of his own.
Four years ago Quinn Reilly did the right thing. Now the man her testimony put in jail is getting out. Though she has put up barriers to protect herself and those around her, she has come to care for the Spencer family, especially the winsome Livie and her mercurial father. Unwilling to put them at risk when the threats begin, she requests something she hopes the super-successful Morgan might be able to deliver.
Fixing problems is what Morgan does best, but his counterproposal takes them in a direction neither is equipped to handle. Determined to confront the past, will they survive to build a future?" (Publisher's description)
I was extremely excited to see this title come up for review. I have thoroughly enjoyed every Kristen Heitzmann book that I have read and this is no exception. I was excited to see the Spencer brothers again, but sad about the loss of Jill. But that being said I loved Quinn right off the bat. She is full of spunk and has a giant heart. The development of the relationship between Morgan and Quinn is a roller coaster ride and beautifully written. The suspense lasts throughout all 448 pages to say it was hard to put down is an understatement. Another amazing job by Kristen Heitzmann!
Book has been provided courtesy of Baker Publishing Group and Graf-Martin Communications, Inc. Available at your favourite bookseller from Bethany House, a division of Baker Publishing Group.